Planning and
Realisation
We assist you with the planning and realisation
of your development projects in various areas.
Management Consulting
Years of experience
in Automotive and Knowledge Management
Benefit from longstanding management experience in development sectors for embedded systems and mechatronics within the automotive and industrial environment.
Our experts in the field of automotive management will help you with aligning your processes, tools and structures strategically to the current market requirements in the embedded sector.
The significance and complexity of embedded software organisations is steadily increasing and as a consequence, a regular adjustment of processes, tools and organisations becomes necessary. Hence, we are happy to assist you in meeting new challenges in the following disciplines:
interim management
organisation development
process development
functional safety
quality assurance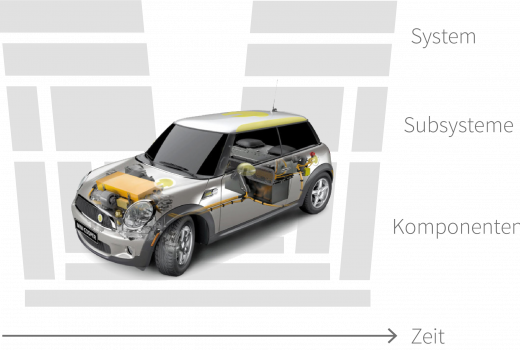 References for Automotive Management
Our expertise on further education, learning organisations and knowledge management to assist the personnel development within the embedded sector rounds off our consulting portfolio.
With our help, you can make sure that your employees are always up-to-date in their profession and can participate in the technological future of your company.
Our team, which has already worked with a broad range of tools in the context of different organisations, supports your HR organisation with the development of training concepts tailored to your needs. This way, you can benefit from our holistic approach which includes requirements analysis and strategy development up to the realisation of specific education possibilities.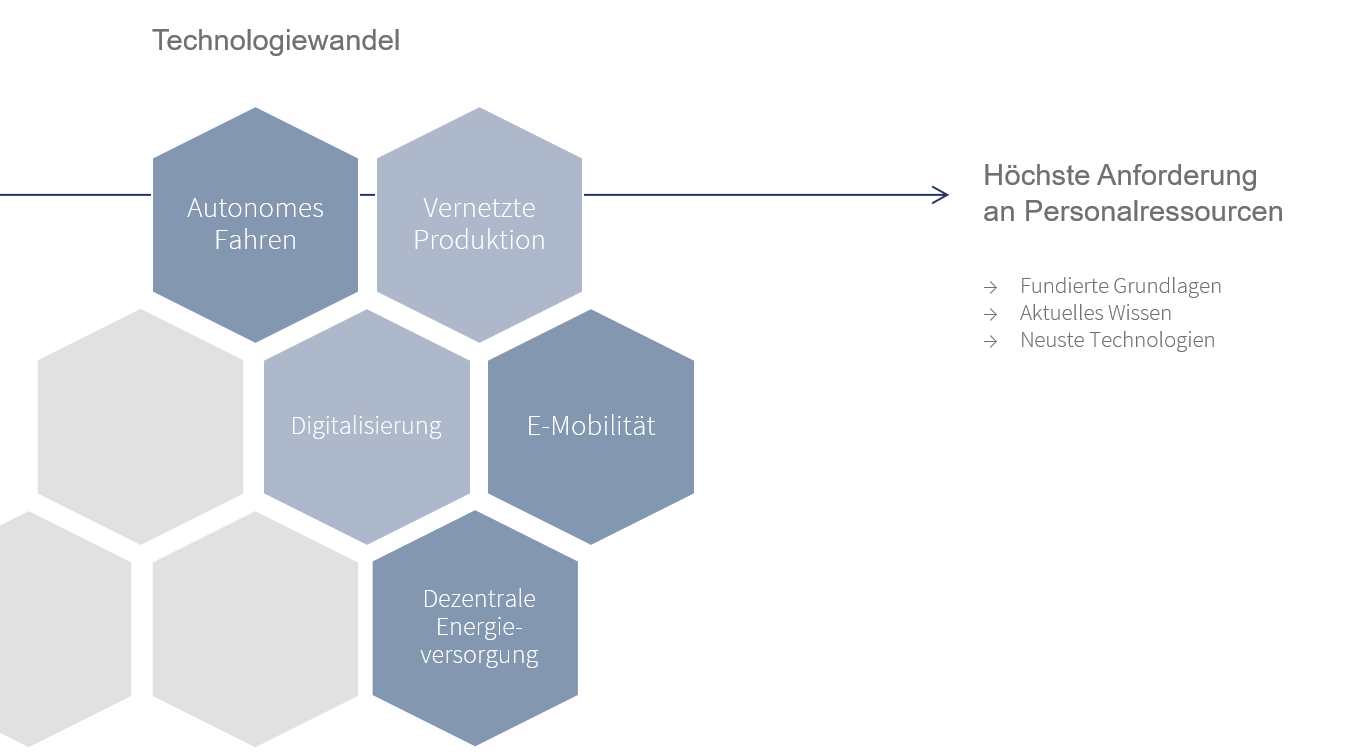 Why Should You Seek Some Advice on Further Education in the Field of Embedded Systems?
The interdisciplinary technology embedded systems is growing yearly with about 10% due to future technologies such as autonomous driving, networked production and decentralised energy supply. This means it is growing faster than most fields in traditional mechanical engineering, the automotive industry, medicine technology and the energy sector. With this strong growth and the resulting innovations, also the need for further education is growing:
The employee base has to be given a chance to be continuously up-to-date.
Usually new employees are not trained in an interdisciplinary technology and thus, there is a need to fill in any gaps which might exist due to different curricula during their studies.
The tools available in the development of embedded systems are very diverse and therefore also experienced developers can only be familiar with a handful of them. When changing occupations, even within the same company, there is a need for training in the new tool chain.
Our Consulting Portfolio in the Education Sector for Embedded Systems
Based on your products, your agreed set of standards and the tools you use, we analyse the knowledge requirements within your organisation. In this context, we have to look at different topics with a varying depth:
Topic 1: The Product Controls the Knowledge Requirements
Different products require different technical knowledge: An embedded system is always used to operate a dedicated functionality. Consequently, some expert knowledge on the product is indispensable, which is usually primarily focused on the electronics, namely the logical and timing behaviour. The knowledge base necessary to promote your product development has to be determined based on the product specifications. This also includes reflecting on whether a new approach or direction might be helpful.
Topic 2: The Basics Have to Be Solid
Since embedded systems are an interdisciplinary technology, a traditional course of study usually does not fully provide the qualifications necessary for embedded system development. Hence, it can be highly convenient to have a knowledge base for key qualifications which could be used to prepare graduates purposefully for their future tasks within the company.
Topic 3: Efficiency Also Comes With "Soft" Knowledge
Knowledge can not only be measured with hard facts. The question is which "soft" knowledge your employees should have to harmonize with the organisation? Are there any standards your employees need to be at least basically familiar with or certain methods which can be used for the documentation of work results for instance? "Soft" knowledge can increase the productivity immensely and can be promoted just the same as technical know-how.
Topic 4: Arriving in the Work Environment – Tools in the Embedded Development
The number of development tools is vast – some tools are more easily learned while others are so complex that only a target-oriented training allows efficient and purposeful work. Hence it is important to make sure that employees do not get lost in the toolchain.
In the embedded system sector, some job profiles have taken root such as AUTOSAR basic software developer, function developer and software tester. Depending on these standardized profiles or job descriptions within your organisation, we compose some educational training track and establish role profiles.
Further Education Processes for Specialised Further Training in the Embedded System Sector
We offer assistance with the planning and realisation of employee training processes. Hereby, we focus in particular on maintaining a close connection between HR development, modern knowledge management and technical innovation.
Training Offers by the Embedded Academy
With the Embedded Academy, we can offer you a broad range of technical seminars in the field of embedded systems.
If several employees should be trained in the same topic, a web-based training in the form of e-learnings, videos and quizzes can promote the learning success. You can benefit from:
Didactic preparation of expert knowledge via domain expertise and teacher training
Conception of modular learning units
Design concepts (colour, symbols and layout) by trained designers
Professional authoring tools such as Articulate Storyline
References for Knowledge Management and Consulting
Engineering Services
We develop for you
in the areas of embedded software and electrical charging
You need capacities on different levels in your embedded software organization at short notice? We support you on the management level as well as in the technical implementation.
You are in short-term need of capacities on different levels within your embedded software organisation? We offer support both on the management level and within technical implementation. Moreover, we can not only rely on our own resources but also on the cooperation in the Embedded4You network, which combines extensive expertise and experience with all common software tools. We offer:
Requirement development
Function development and simulation
Embedded C software development
Software testing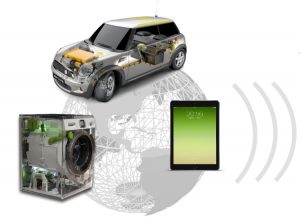 References for Embedded C Software and Testing Projects
Our Consulting Portfolio for Charging Systems