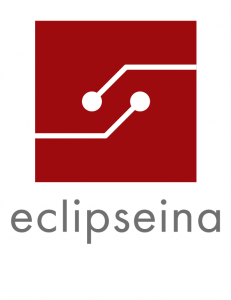 Eclipseina GmbH
Since 2013 Eclipseina assists you with your embedded development – be it trainings, consulting, EC-LIB®, EC-CHARGE© or charging test systems. Our motto: empower embedded!
Eclipseina is certified according to DIN EN ISO 9001:2015, ISIS12 and TISAX. When it comes to quality, our mission is to not just be good, but to be excellent.
Our benchmark for quality is directed by our customers' point of view: customer satisfaction, customer orientation and process efficiency are central to our work.
In order to satisfy our customers' expectations and to continuously further develop and improve our team and the whole organisation, we established a reliable quality management system.
This way, we can ensure that our customers receive consistent high quality with all our products and services.