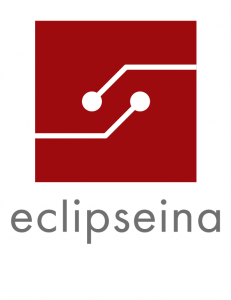 EC-CHARGE© Control Modules for EV and EVSE
With EC-CHARGE© we offer hardware and software solutions for the current charging communication and support all previous standards at the same time. The solutions offer charging communication according to DIN70121 and ISO 15118 and holistically cover both the vehicle side EV and the charging station side EVSE, thus enabling maximum interoperability of the power line communication PLC.
EC-CHARGE-EVSE© Control Module for Charging Stations
Solutions for your charging station: retrofit or new development
Charging stations which are not yet using the current mode-3 charging procedure in accordance with ISO 15118 can be updated cost-effectively: The modular retrofit set EC-CHARGE-EVSE© makes it possible to either simply upgrade charging stations with EC-CHARGE-EVSE© or to support new charging stations based on EC-CHARGE-EVSE© (DIN 70121 compatible as well).
EC-CHARGE-EVSE© – a modular, manufacturer independent retrofit for charging points – This product offers a modular build in both hardware and software conversion, is ready for mounting on the DIN rail and is suited to basically upgrade charging stations from all manufacturers. As an integrated solution EC-CHARGE-EVSE© replaces outdated control systems for AC charging stations while the rest of the installation remains fairly untouched. Due to the modular build, a needs-oriented configuration is possible and hence only necessary components are deployed. There are for instance single and dual core options for the micro-controller, an optional LTE connection (OCPP to backend) or WiFi/BT connection.
A second implementation variant was developed with a focus on DC charging stations, with a DIN 70121 and ISO 15118 compatible communication. → product sheet
EC-CHARGE-EVSE© Initial Equipment
EC-CHARGE-EVSE© – a modular, manufacturer independent initial equipment for charging points – As an integrated solution, EC-CHARGE-EVSE© can be used as a control system for both AC and DC charging stations. Due to the modular build, the configuration for new developments happens needs-oriented. Again, the optional LTE connection or the Wi-Fi/BT makes a connection to the backend possible. → product sheet
Individual Charge Control based on EC-CHARGE-EVSE©
You have specific requirements on installation space or hardware and software conversion?
We offer an entire range of consulting and engineering support as well as component manufacturing later on in the process. Based on EC-CHARGE-EVSE©, we can develop individual solutions according to your specifications.
Advantages of EC-CHARGE-EVSE©
The retrofit set is ready for mounting on the DIN rail and can be deployed needs-oriented in different gradings.
Goal-focussed development and the use of modern hardware components result in a compact hardware design which can be easily adjusted to a customer specific installation space.
Suited for Commercial Vehicles
The infrastructure for both cars and commercial vehicles is supported, which differentiates EC-CHARGE© from other systems.
Software and electronics are of a modular build. This means that they are equipped with a hardware and software architecture that enables to flexibly support different manufacturers. Moreover, due to this concept, functions which are not needed today can be easily retrofitted or activated later on.
According to customer requests, individual adjustments and integrated solutions based on the customer's charging infrastructure are possible.
The encrypted charging communication (only ISO 15118) is in compliance with the latest security standards and also applies to the OCPP. The individual modules are sealed and hence unaffected by temperature changes, moisture or condensation.
For the retrofit of different types of charging stations, our experts from the fields of electronic and software development will assist you. We offer to create a fitting design including the implementation of the user interface and the documentation for the end customers.
EC-CHARGE-EV© Control Module for Electric Vehicles
With the control module EC-CHARGE-EV© you get a solution for charging communication according to DIN 70121 and ISO 15118 for your electric vehicle, which offers more than the simple implementation of the standards. Through extensive knowledge of the practice, numerous special cases could additionally be covered in order to be able to communicate error-free even with charging stations that do not conform to the standards in all aspects. This ensures maximum interoperability with the diverse charging infrastructure. The connection to Chinese charging stations according to GB/T standard and CHAdeMO for Japan are also possible.
EC-CHARGE-EV© Charging Communication for Commercial Vehicles
The specially designed software supports the CAN network protocol SAE J1939 for commercial vehicles.
EC-CHARGE-EV© Charging Communication for Cars
CAN-FD has been implemented for charging communication with the car. Adaptation to CAN communication is possible on request.
If required, the operating system and the basic software can be implemented with the AUTOSAR stack desired in the project.
The development of the system and the software was done according to Automotive SPICE, short ASPICE with a strong focus on the processes included in the VDA Scope.
Charge Communication Training
With the Embedded Academy's e-learning "Communication in EV charging", you will gain a basic understanding of charging communication within a very short time. We inform you about system approaches to electric charging, charging norms and standards, charging modes according to IEC 61851-1, low-level communication with pilot signal and duty cycle, and high-level communication via power line communication PLC.